ASPECTS
artificial-intelligence, surveillance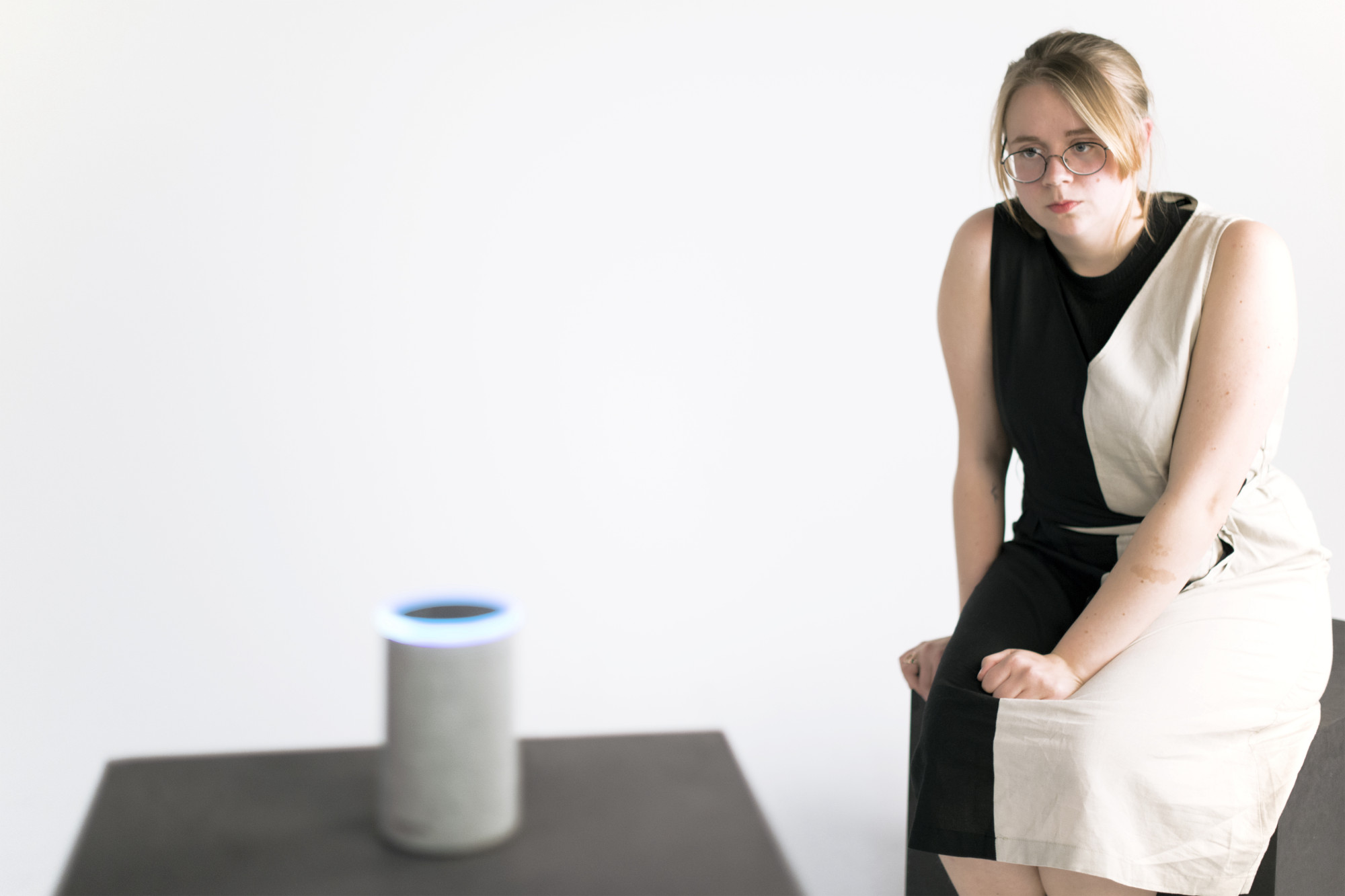 ABTRACT
The project "Alexa, can I talk to you?" is built as an interactive play, staging a conversationbetween a victim of intimate partner abuse and her smart-home assistant, Alexa. Based on the Amazon ad-campaign: 'Whether you are at home or on the go, Alexa is designed to make your life easier by letting you voice-control your world ', the play explores the dystopic possibility of an Alexa excessively devoted to her Amazon account-holder—who happens to be here, the violence perpetrator in an abusive relationship.

As the victim seeks comfort and advice in the smart-assistant, she finds herself being manipulated by an Alexa acting on behalf of the abuser, becoming an aid toward the construction of violence. Modern interpretation of the 1938's play 'Gaslight', 'Alexa, can I talk to you?' leads the spectator into witnessing an awkward situation, where the victim's perception of truth and reality is being questionned by the smart-home assistant.

As the play reviews the matter of smart-home technology implication in domestic abuse cases, it also invites the audience into a debate space, raising the neutrality of his/her position.